Words as Propaganda Tools
Words are tools. Poets and writers have always known it. So have politicians, salesmen, propagandists and other undesirables. Words can carry messages beyond the direct and obvious. Another view is at Top politically incorrect words. The pick of the bunch was the BBC's use of the euphemism 'Misguided Criminals' for Terrorists after the 7/7 Tube Bombings. Here are some source the some examples.
Thoughts on Emma West - How to Argue with the Ruling Class
Emma West told the truth about blacks then Emma West found herself a political prisoner locked up in a lunatic asylum by the thought police. Sean Gabb comments.

How To Frame A Patriot
On December 13, 1994, Christopher John Farley of Time magazine invited public comment on his article on the Patriot movement. This document is my line-by-line analysis of Farley's piece (a textbook example of how the media manipulates issues, evidence, and quotes to railroad its readers into a particular point of view). This CD-ROM version contains Farley's reply to my analysis, as well as readers' (and my) counter-reply to Farley. This come from Barry Krusch.

Barry Krusch
Mr. Krusch explains HOW the media manipulate us, as distinct from why.
Populism versus Popular
Populism means pandering to plebian swine, the hot sweaty masses by cynical politicians on the make Popular means approved of by people or of the people as in Democracy, rule by the people.

Public Schools versus private schools
Public Schools educate the sons of English gentlemen while private schools give unfair advantages to rich children paid for by the ill gotten gains of Capitalist Swine who grind the faces of the poor into the dirt.

Jungle versus Rain Forest.


Jungles are hot, damp, full of dirt, diseases, insects that bite and unfriendly natives while rain forests are part of a fragile environment

full of

wonderful people living in harmony with nature

and

valuable cures which have not been discovered yet and are likely to be destroyed by ruthless capitalists

.

Xenophobia versus Racism


Men who came back from the Second World War had never heard of racism. They might have read the word, Xenophobia but not one in a hundred had heard the word used. Now racism is rammed down our throats by the media day in and day out. It is a close synonym of patriotism invented as a tool to use against us by a traitorous media. It means hatred of foreigners and immigrants by Englishmen or by white men but not vice versa. Blacks who hate us are allowed to because they are victims of the Western Guilt which the left love to promote.

Racism versus patriotism


Racism is a Marxist construct which was designed to be a Propaganda tool. It has been extremely effective. Patriotism is perfectly respectable among honest men. That is why the BBC and other communist subversives call it racism and use it as way of blocking objections to the Third World immigration they are using to destroy England and Christendom

Bludgeon versus baton


The police restrained him with their batons when he attacked them with his bludgeon. [ Who is the thug? ]

English versus British


Englishmen born in England, speaking English, caring about England are something of a dying breed. The BBC and other traitors promote the idea that England does not exist, until it comes to football hooligans and anything else that they think will make us ashamed of ourselves. They use "British" to include the Third World undesriables that have washed up on our shores incited by a treasonous ruling class and given British passports. There is an agenda with the destruction of England as an idea at the top. The same propagandists are using Slavery as part of their propaganda war. They do not tell us that Jews Monopolized Black Slave Trading. That would give the game away.

Fair share versus I want more


He gets more than me. It's not fair. What is fair? Whatever the greedy want it to mean.

English team versus England team


Do many people notice? I doubt it. The English team would be full of Englishmen. The England team is full of foreigners allegedly representing England.

Said/claimed/admitted/boasted carry their messages:-


He said that.......... [ he said it, not us ]

He claimed that [ but he is lying ]

He admitted that [ but only because he was forced to ]

He boasted that [ he should be ashamed but he isn't ]

The crowd/mob/victims/refugees [ victims or perpetrators? ]

advanced/charged/fled from/moved toward/stormed/attacked [ victims or perpetrators? ]

the police officers/thin blue line/thugs/storm troopers [ upholders of the law or perpetrators? ]

and were repulsed/set upon/threatened/ fired on/dispersed [ victims or perpetrators? ]

Newspaper reports are not usually quite so blatant but have a look at 'Racist' police blocked bridge and forced evacuees back at gunpoint and see the contrast between the message and the facts as claimed [ also notice my presumption of their guilt ].

Social justice


Social just means whatever communist subversives want. Fair play for unmarried mothers? Check. Fair play for illegal immigrants as in council houses, dole, medical treatment? Check. See Illegal Immigrant Housing

How To Frame A Patriot
Barry Krusch writes about HOW it is done. He is interested in the mechanics of media manipulation rather than being a sympathizer. It is in .pdf format unfortunately but well worth a read.

Newspeak for the Oldest Profession


Is a view from someone else on the same theme. He gives us:-
cripple >> handicapped >> disabled >> differently abled
idiot >> imbecile >> retarded >> special needs
deaf >> hard of hearing
sodomite >> homosexual >> gay
also
squatter camps >> informal housing
illegal immigrants >> undocumented workers
illegal immigration >> informal migration
crime >> informal employment
terrorism >> informal violence
but not
extortion >> tax

The Wikipedia takes a public position:-
This article contains weasel words, vague phrasing that often accompanies biased or unverifiable information. Such statements should be clarified or removed.
Their public position is a mask for their real agenda.

Review of Robert Conquest's The Dragons of Expectation - Reality and Delusion in the Course of History


QUOTE
Even now, when the opening of the Soviet archives has revealed that matters were even worse than Conquest could prove, one strand of "liberalism" continues inexcusably to treat the Cold War as a battle not between free societies and totalitarian dictatorship, but between "

ideologies

" that, it is implied or even stated, should be seen as morally equivalent.
UNQUOTE
Ideologies or very different political systems? It is fair to say that America under Bush is becoming as bad as Russia under Lenin and Stalin.

When Magical Thinking Enters The Arena
QUOTE
I was recently awoken from a Zyrtec-induced (allergies are the worst) stupor in my American Revolution seminar class when I heard my professor make an off-handed comment about "magic words." Having recently spent an undisclosed number of hours watching multiple Harry Potter movies, I assumed that he was referring to words like "Wingardium Leviosa" shouted with a swish and flick of a magic wand. Needless to say, I was a little off. The magic words he meant have probably never echoed through the halls of Hogwarts, yet they have become unbelievably common in our cultural vernacular.

What my professor meant was words like "feminism," "social justice," and "fair share;" words whose meanings are perpetually twisted and stretched to fit a political agenda. Substantially speaking, these words are nothing more than fluff. They rely not on rationality, but on emotion. "Feminism" invokes feelings of female empowerment; "social justice," feelings of equality and solidarity. For me, the words "fair share" usually evoke anger and frustration because of the common misuse of the phrase, but those "magic words" are intended also to invoke feelings of fairness and equality. While these "magic words" or broader—"magical thinking" are useful during campaign speeches, on holidays, or at memorials, when applied to public policy, they take a far more sinister turn.

When "magical thinking" invades the political arena, tensions are sure to ensue. Often, one side, either right or left, will hijack a word or phrase and claim that their definition is absolute. For example, "feminism" is commonly associated with liberal ideology. However, what does feminism actually mean? Here's where the magic comes in. Feminism is commonly defined as "the theory of the political, economic, and social equality of the sexes." Sounds good, right? However, once an ideology grasps onto a "magic" word like feminism, its meaning changes entirely. For the National Organization of Women, feminism encompasses the idea of "reproductive rights," and supports the full legalization of abortion. However, Sarah Palin has advocated for an emerging "conservative feminism," which includes traditional family values and a pro-life agenda. Which side's version of "feminism" is correct? In short, both of them and neither of them. That's the magic of "feminism." Slap on your own definition of feminism and bang, you're a "feminist." However, I can't say it's accurate to put Sarah Palin in the same category as Gloria Steinem.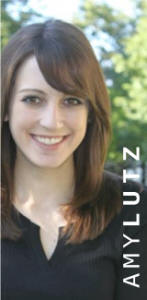 "Magical thinking" is commonly associated with the words "social justice" and "fair share" as well. Social justice certainly paints a picture of serene equality and national solidarity, but in action, it often manifests itself as something quite different. The left-leaning Sojourners magazine portrays social justice as a concept of equality which encompasses positions like amnesty for illegal immigrants and affirmative action. I'm all for justice, but I can't say I support either of those two positions. However, that doesn't mean I'm for social "injustice." Based upon the nature of "magical thinking," the answer might be yes, depending on who you ask. The phrase "fair share" works the same way. I will personally shell out $10,000 to anyone who can give me a universal definition of fair share. Fair share is a concept defined both relatively and individually. It essentially means whatever the person saying it decides it to mean. For Occupy Wall Street, fair share means a massive tax increase for the "1%." However, more conservative Americans tend to believe that our progressive tax system is unfairly targeting the rich and instead, the bottom 50% of taxpayers (or non-taxpayers, as the case may be) are not paying their fair share. Again, I'll ask the question, whose definition is correct? It is impossible to tell. This sort of magical thinking makes consensus and rational debate all but impossible.
"Magic words" are bipolar. What I mean is, if your definition of a magic word does not align with that of another person, then you must be "wrong" and they must be "right," or vice versa. If you're against the liberal conception of feminism, well then you must hate women. Uneasy about social justice? You must, therefore, support injustice. If your concept of "fair share" is too small, then you must hate the poor. It's a vicious cycle, but one to be expected. "Magic words" have to power to induce brief euphoria, but fade quickly when actual policies come into play. This makes political debate all but impossible. How can you possibly argue against amnesty for illegal immigrants when your opponent labels it "social justice?" Sure, you can bring up solid facts and a rational argument, but it's still impossible to escape the accusation that you are "against" social justice. That's the true power of these "magic words." Bring them up in an argument and you've won, regardless of whether your facts are accurate or your points logical. Who wants to argue against fairness, equality, or even freedom for that matter? Magical thinking and magic words must stay where they belong on the campaign trail and in holiday speeches, where a politician's main goal is to invoke passion or create solidarity. When it comes to deciding public policy or arguing the facts in a political debate, leave the magic words at the door. Progression is all but impossible if we are not able to rely on reason and facts instead of meaningless words and "magical" thinking.
Amy Lutz | Saint Louis University | Saint Louis, Missouri | @AmyLutz4
UNQUOTE
Miss Lutz has brains and beauty; a good combination.
Errors & omissions, broken links, cock ups, over-emphasis, malice [ real or imaginary ] or whatever; if you find any I am open to comment.



Email me at Mike Emery. All financial contributions are cheerfully accepted. If you want to keep it private, use my PGP Key. Home Page
Updated on Wednesday, 12 December 2012 16:16:44