Google!
Google is THE popular search engine and made its owners very rich. It has helped its users find things and it has helped governments spying on us. Here are some graphics and some comments from an outfit that doesn't like what they do. They also did something about them. Using Google Scraper will block information from you and stop Google knowing what you are interested in. In a politically correct age this is useful. Given that Bush has brought us America as a Fascist State it all matters.
One answer is to use Scroogle [ RIP ] There are others at Search Engines
Another is to use anonymous surfing. Do a Google [ sorry make that Scroogle ] search on
anonymous surfing.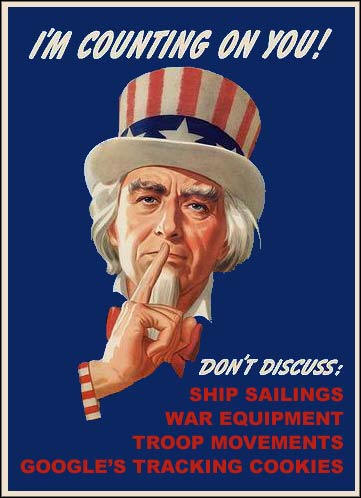 Google Search Techniques
Google tells us how to get the best out of the product. Sergei and Brin get the best by beating the tax man in England, very sensible too.
Matt Cutts, a software engineer at Google since January 2000, used to work for the National Security Agency.

Keyhole, the satellite imaging company that Google acquired in October 2004, was funded by the CIA.

"We are moving to a Google that knows more about you." — Google CEO Eric Schmidt, February 9, 2005
Since 2000, Google has recorded your search terms, the date-time of each search, the globally-unique ID in your cookie (it expires in 2038), and your IP address. This information is available to governments on request. If your favorite site features a Google search box, ask them to install their own local site search. They could also use our site search for webmasters, which shows the same results without the tracking.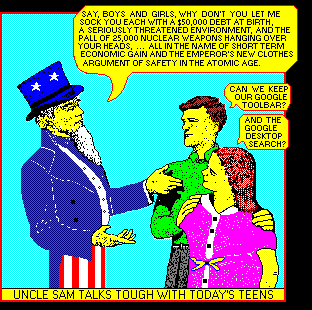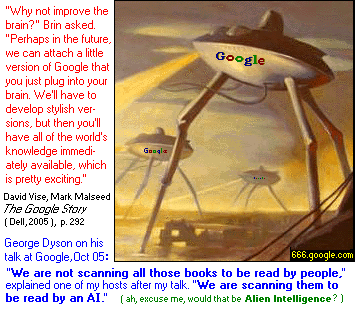 Errors & omissions, broken links, cock ups, over-emphasis, malice [ real or imaginary ] or whatever; if you find any I am open to comment.



Email me at Mike Emery. All financial contributions are cheerfully accepted. If you want to keep it private, use my PGP Key. Home Page
Updated on Friday, 07 September 2012 18:06:22